Orphiam's musical abilities can boost a tiring army's stamina when going into battle. However, you may find yourself distracted by his lute's soft music while questing. While Orphiam is your advisor, gain +15 max stamina, but lose 5 max energy.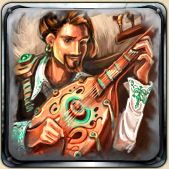 Cost
15,000 Gold
Bonuses
Your Champion
-5 Max Energy
+15 Max Stamina
He is one of many personal advisors.
Ad blocker interference detected!
Wikia is a free-to-use site that makes money from advertising. We have a modified experience for viewers using ad blockers

Wikia is not accessible if you've made further modifications. Remove the custom ad blocker rule(s) and the page will load as expected.