Rinjin the Blue is a Tier 1 Boss found in Age of Champions.
(a minimium damage of 3% which is 360 must be done to be qulified for 1 item.)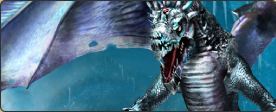 Rinjin The Blue Stats

Health

Power

Damage

Protection

Min. Dmg To Get Loot

Time Limit

Max Party Size

12000

50

0

0

3%

36 Hrs

10
(Prot: 5, Power +25)
(1% Chance)
(Unit weapon, Dmg: 25, Power +20 )(1% Chance)
Scale of Rinjin (5% Chance)
Dragon Heart (5% Chance)
Blood of Rinjin (20% Chance)
Common Items
Ad blocker interference detected!
Wikia is a free-to-use site that makes money from advertising. We have a modified experience for viewers using ad blockers

Wikia is not accessible if you've made further modifications. Remove the custom ad blocker rule(s) and the page will load as expected.