SOLD OUT! A leader seeks the power to rule the world, and with the king dead, it is time for you to take the throne. You cannot, however, do it alone. Align yourself with the famous senator Thaddeus of the Dragon Gate Clan and gain the advantage of his political knowledge.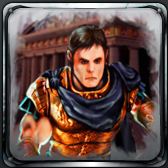 Cost
50 Blue Crystals
Bonuses
Your Champion
+10 Power
+150 Life
+10 Protection
He is one of many personal advisors.
Ad blocker interference detected!
Wikia is a free-to-use site that makes money from advertising. We have a modified experience for viewers using ad blockers

Wikia is not accessible if you've made further modifications. Remove the custom ad blocker rule(s) and the page will load as expected.